Introducing our new line of e-bike accessories. We are starting out with the launch of our Peg Assembly for the Sur-Ron Light Bee. Shop now to order yours today!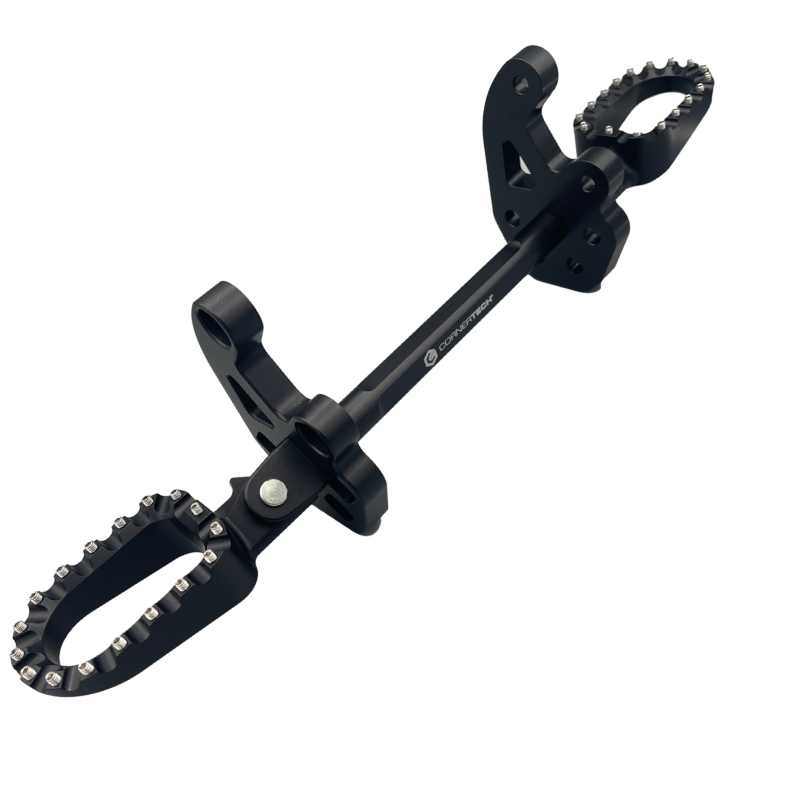 One of the first upgrades Cornertech wanted to offer to the Sur-Ron community was a foot peg system for the Sur-Ron Light Bee. Manufactured in the USA from 7075-T6 aircraft aluminum, our peg system adds a new level of strength and rigidity. The pegs are 40% wider than the stock pegs and offer superior grip with stainless steel set screws. The wide open middle design allows debris to easily fall through.
Offered in Black, Silver and Blue. Custom colors available by request.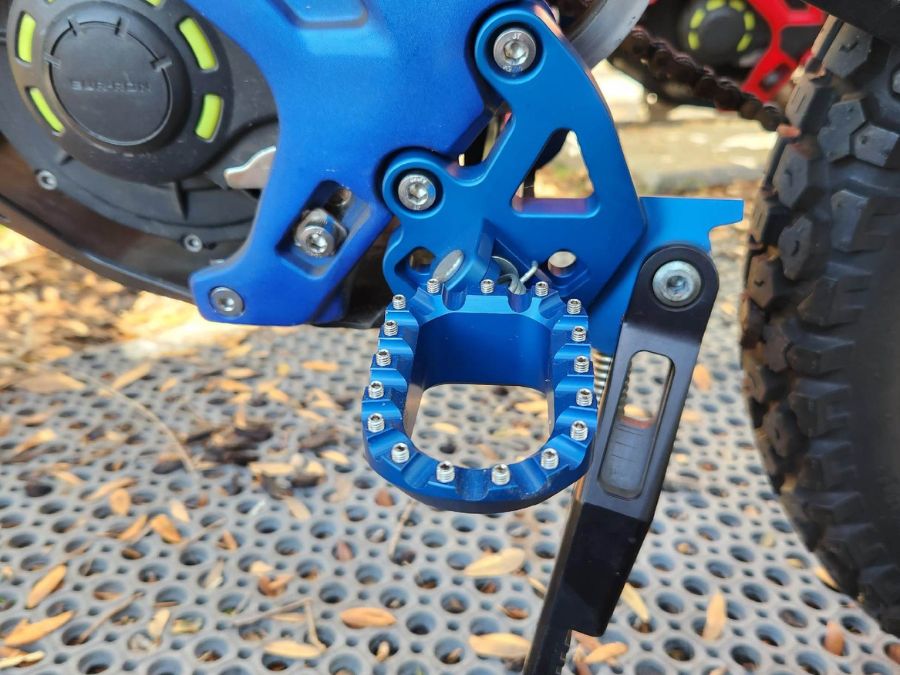 Our new peg assembly adds a whole level of strength, fit and style to your Sur-Ron. Tighter tolerances on all parts ensure a more stable feel under foot.