Materials and Product Segments
Cornertech manufactures metal and plastic products for multiple industries including Aerospace, Automotive, Mining, Medical, Maritime, Robotics, Defense and other automation related industries. We work with various grades of materials in Aluminum, Steel, Stainless Steel, Brass, Copper, Delrin, Acetal, Polycarbonate and more.
We are very open to manufacturing a variety of metal and plastic components that can vary in size, and complexity.
High Precision Aluminum Parts
Where high precision or complex machining is required, our machinists have proven over and over their ability to provide exceptional finished components.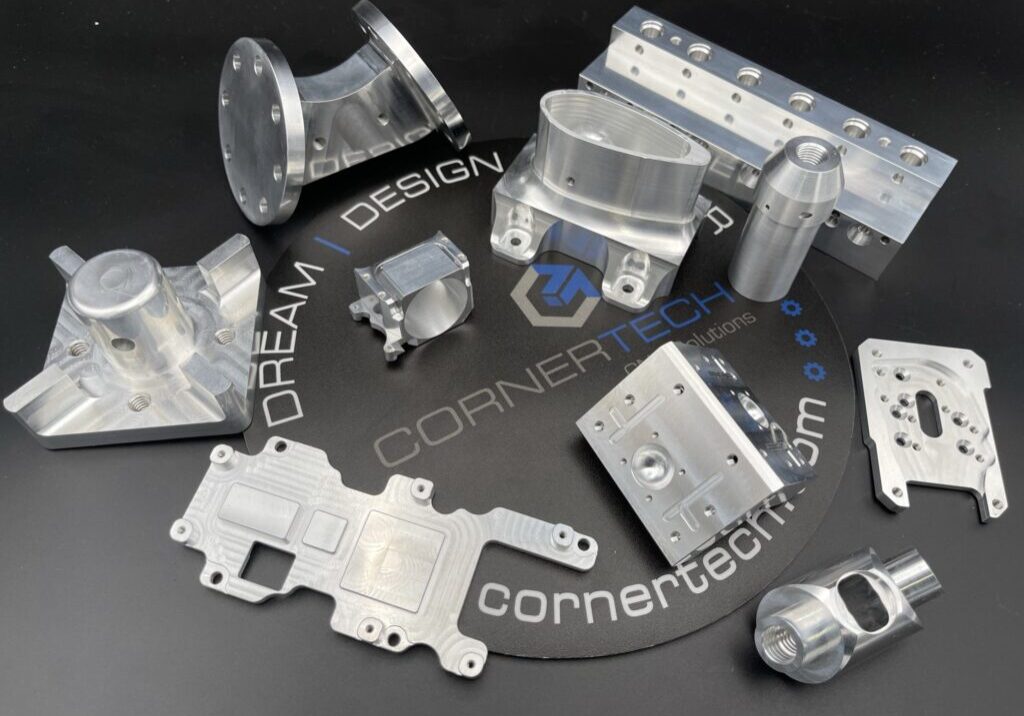 Steel and Stainless Steel Parts
Material grades shown in A36 and 1018 steel as well as Stainless Steel 316 and 304. We use the highest quality tooling to achieve the surface finishes our customers desire.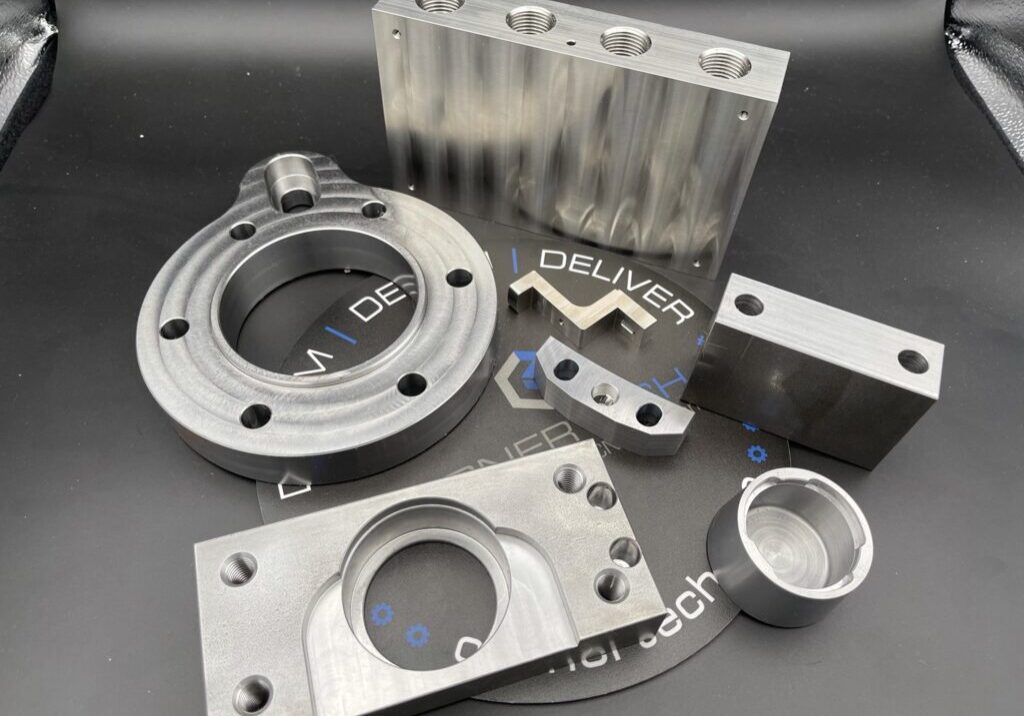 5-Axis Simultaneous and 3+2-Axis Parts
The majority of the parts we manufacture are milled on our 4th and 5th axis rotary tables capable of holding tolerances up to two-tenths of an inch.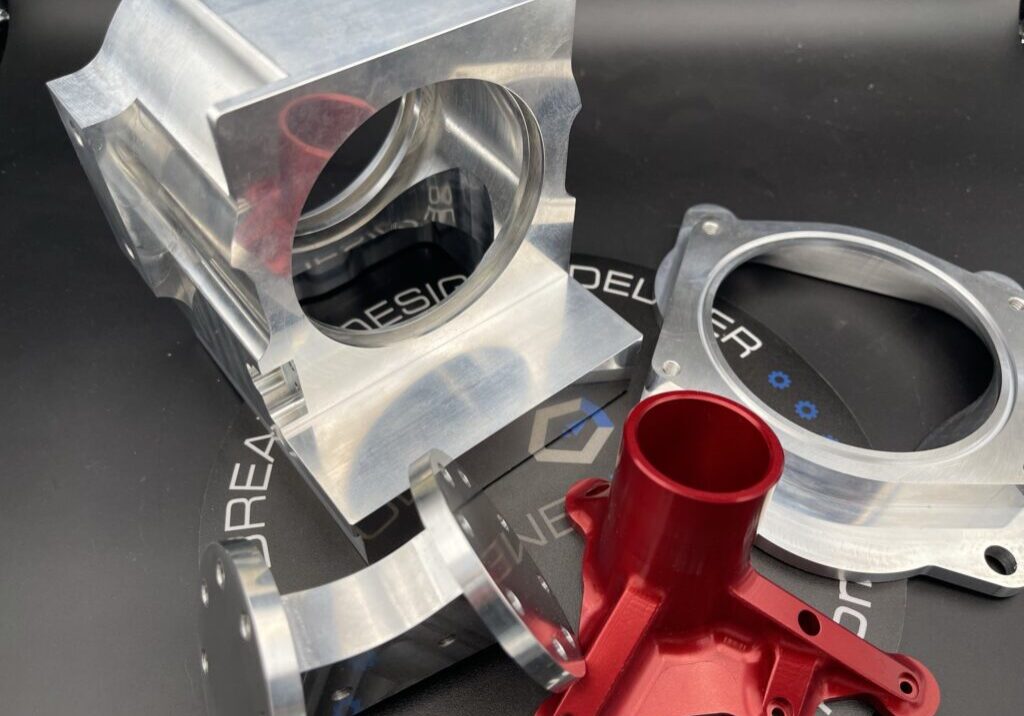 3D Contour Milled Parts
High precision 3D contour milling can lead to longer cycle times but it's worth the wait; the end result is a beautiful surface finish!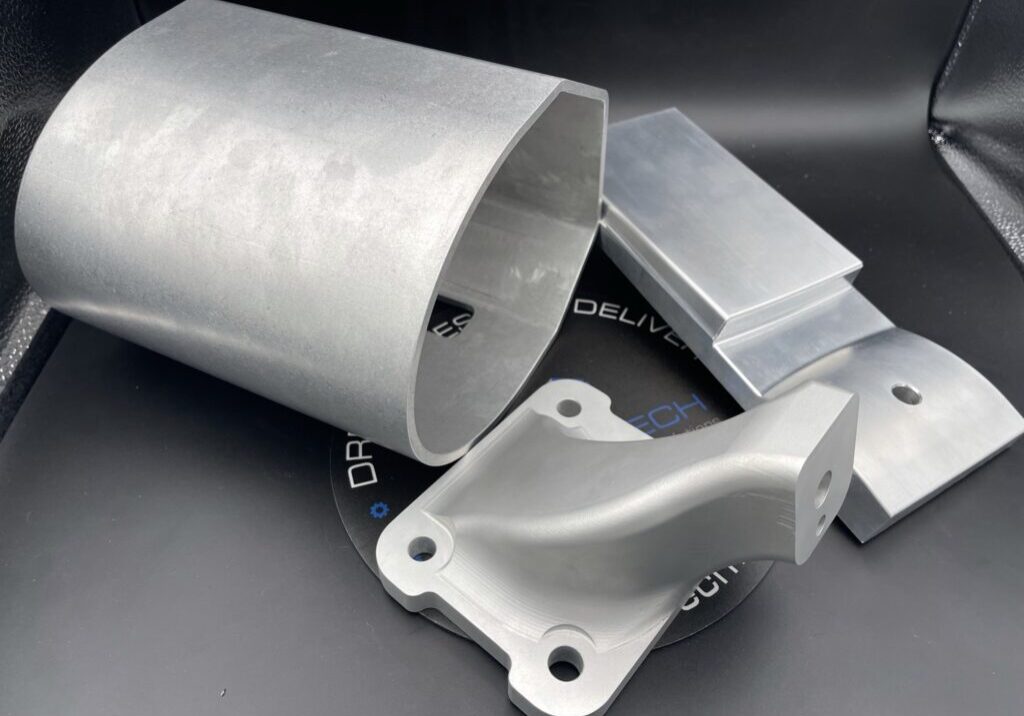 Plastic Parts
Material grades shown in Delrin, Acetal, Polycarbonate and more.
Copper and Brass Parts
Material grades shown in Copper and Brass.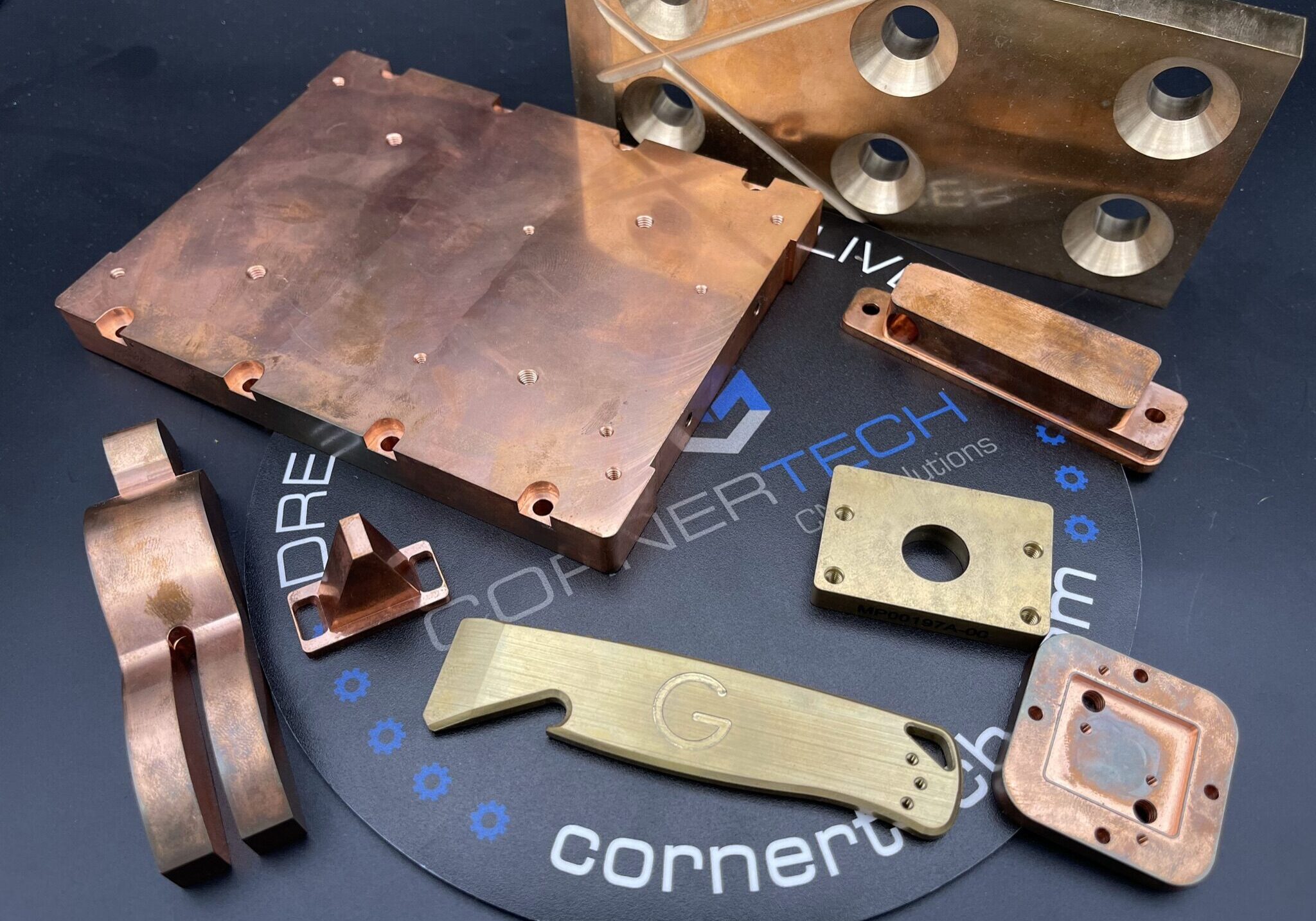 Retail Performance Parts
Material grades shown in Brass (bottle opener), Steel 303 (putter), Aluminum 7075-T6 (Skateboard truck) and Aluminum-anodized (fuel rail).
Intricate Plates
Material grades shown in Aluminum 6061-T6 and 7075-T6. Plates usually require extensive setup using fixtures to secure the plate while being milled.